Outdoor Ceremony at Vineyard Freiherr Roeder of Diersburg
2018 – The year of endless summer nights and garden weddings. The vineyard Freiherr Roeder von Diersburg, which is surrounded by vine wreaths is the perfect place for a romantic outdoor wedding.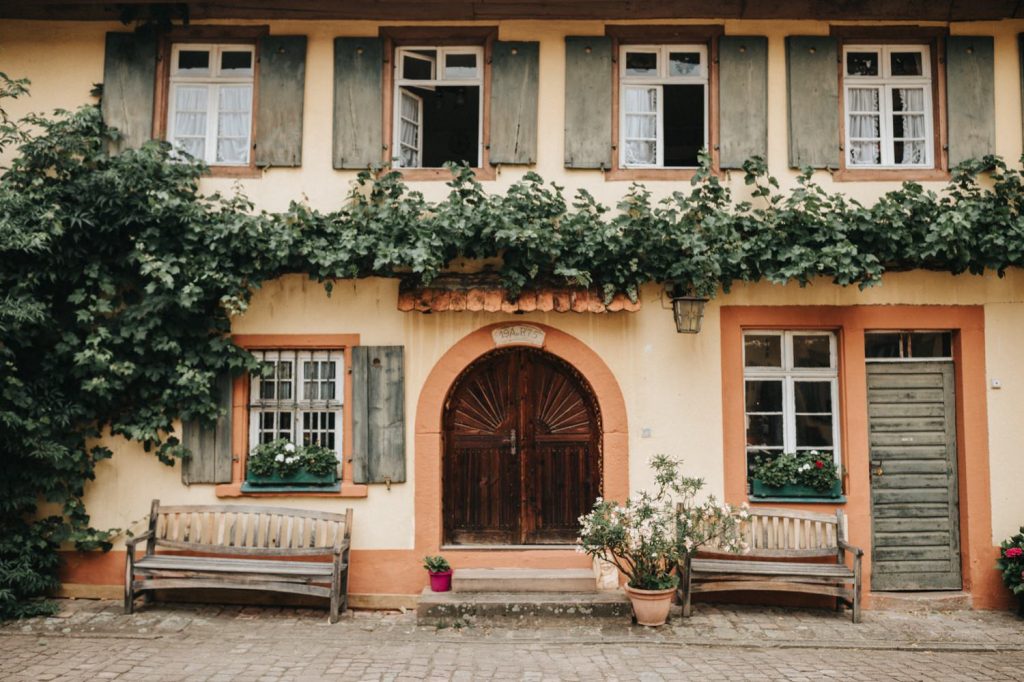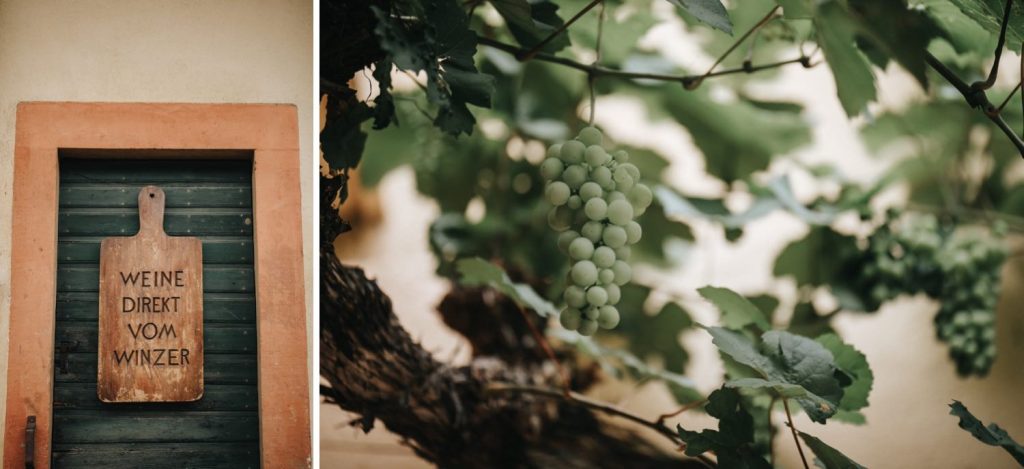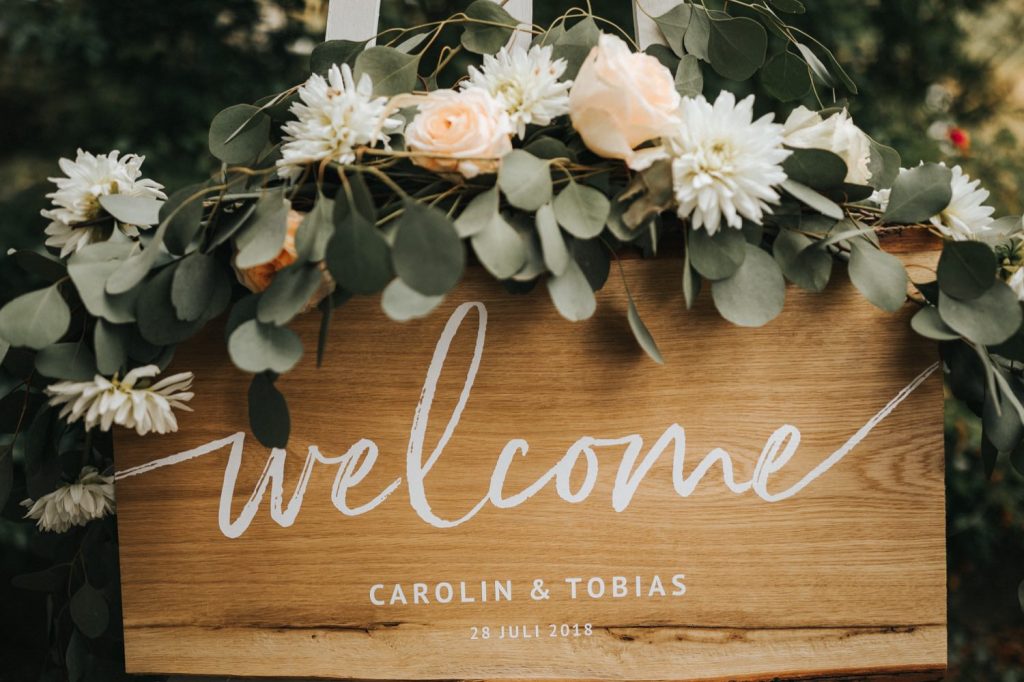 Wooden signs, straw bales and petals emphasised the rustic flair of the garden wedding. The couple sat on a vintage couch decorated with blush roses and a macrame.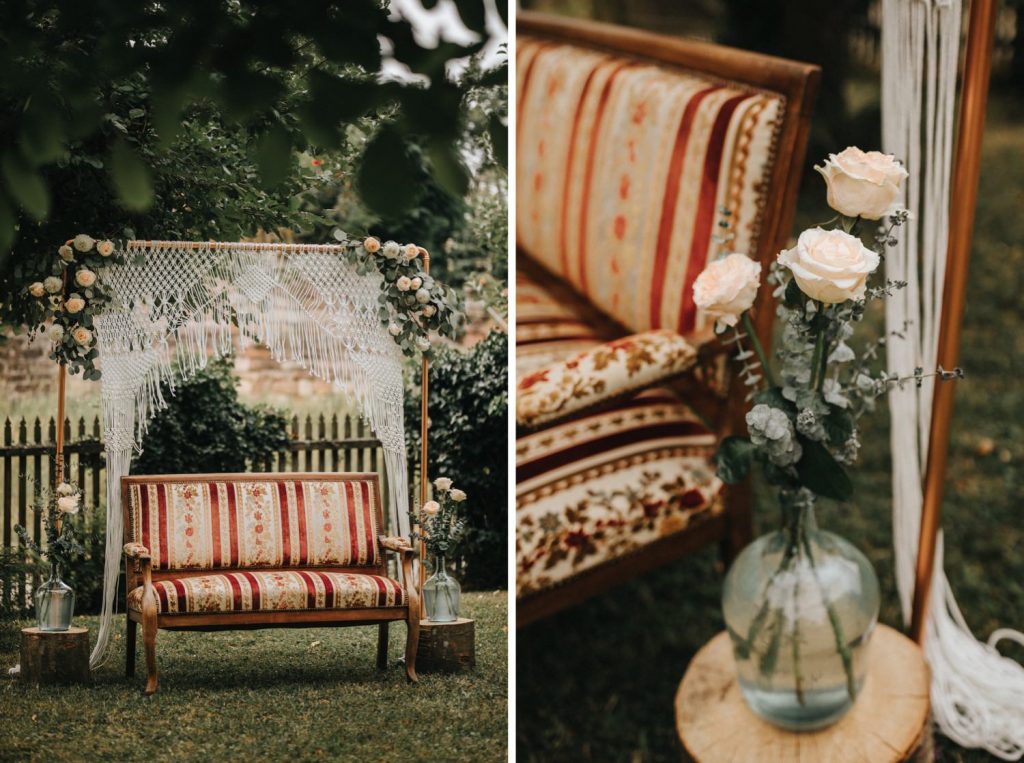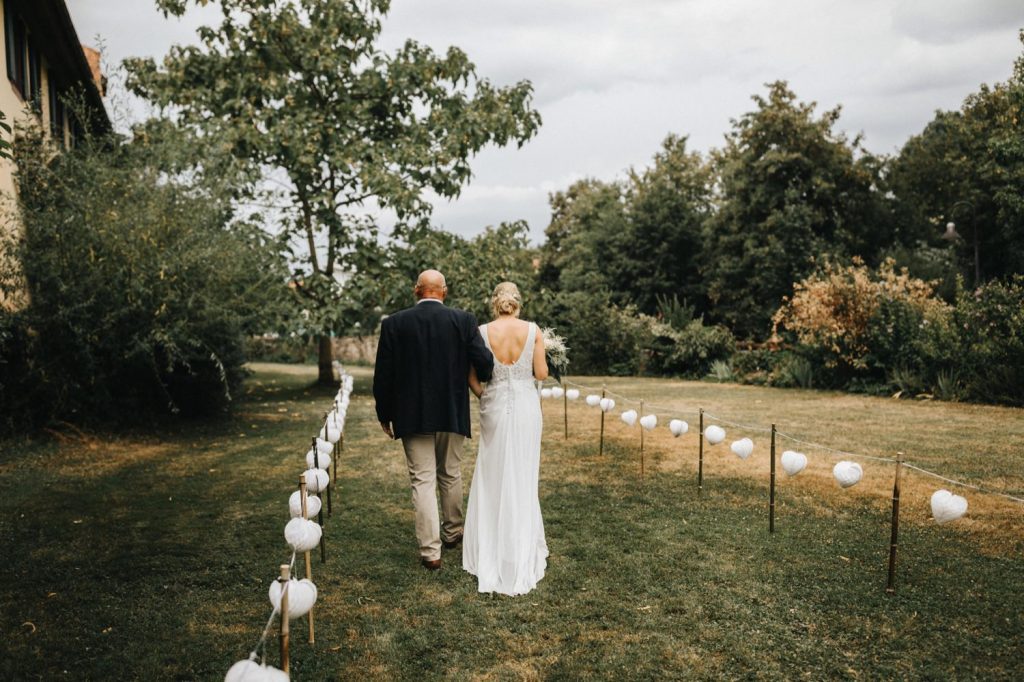 The bridal styling suited the summerly athmosphere of the wedding – a light dress, messy braids and sendals instead of high heels.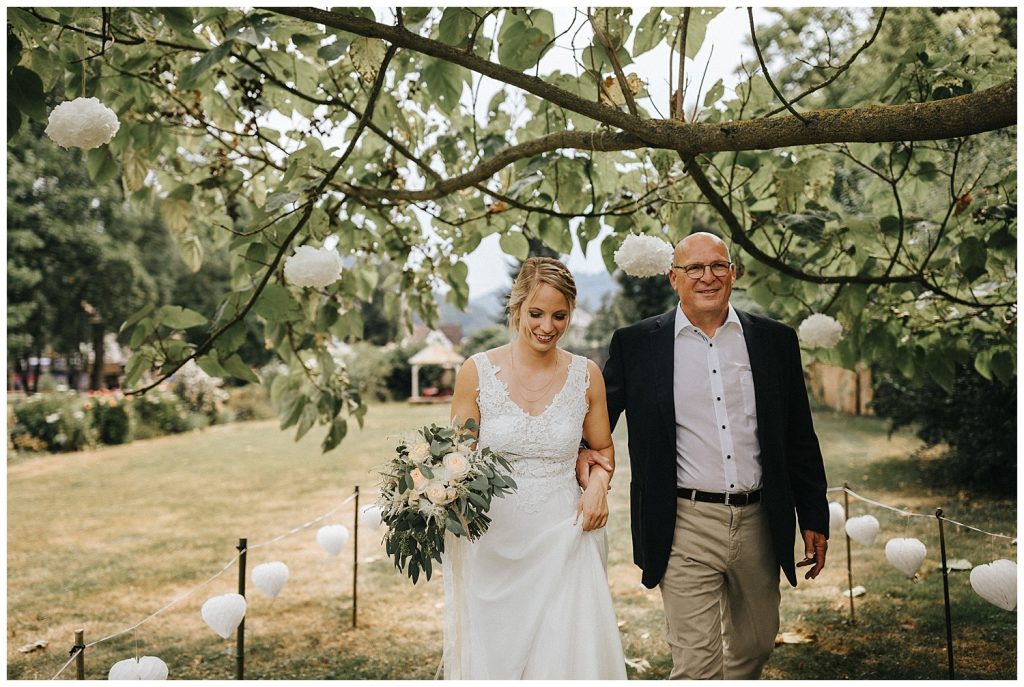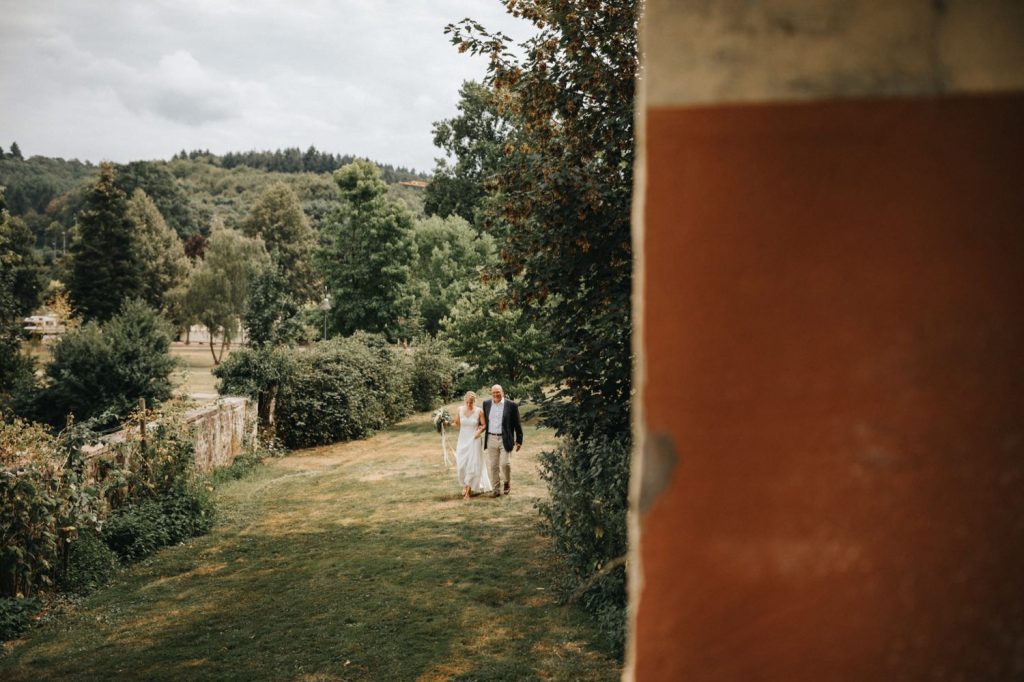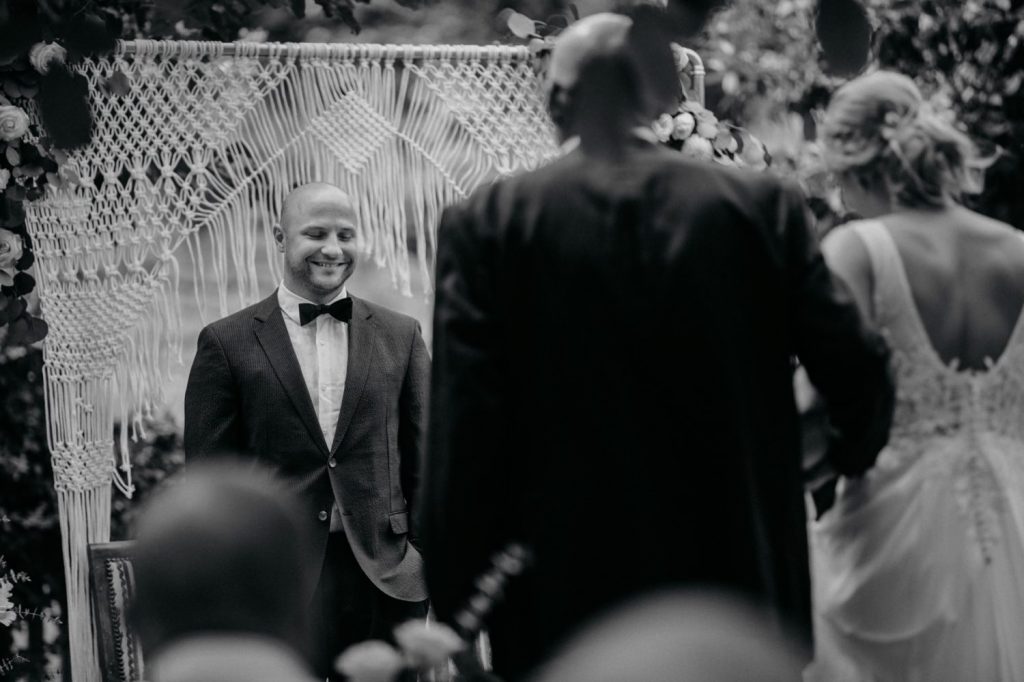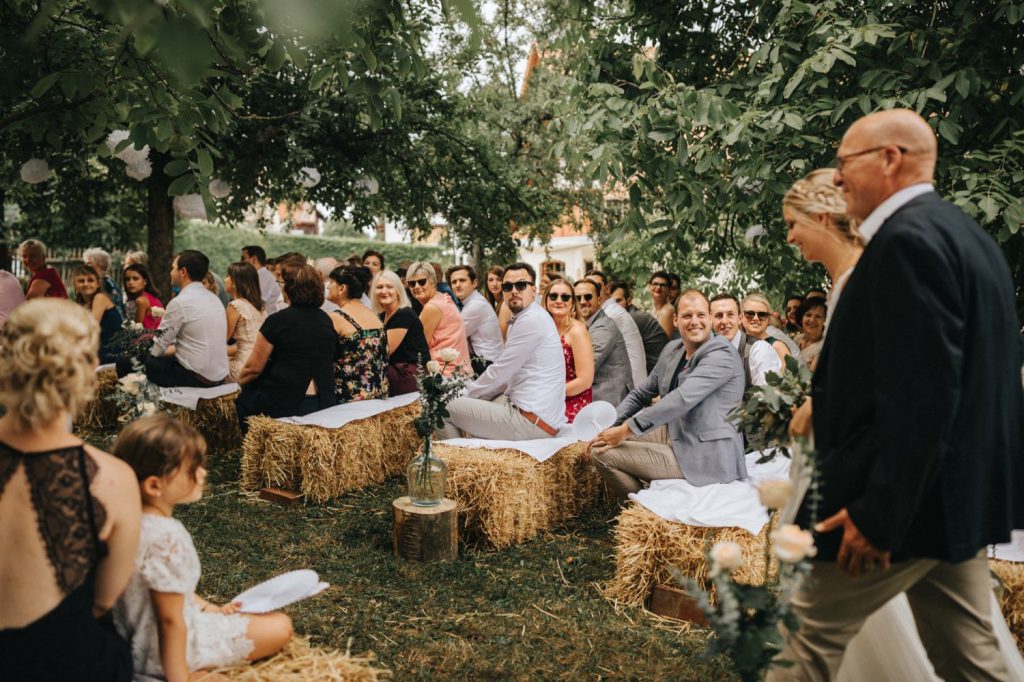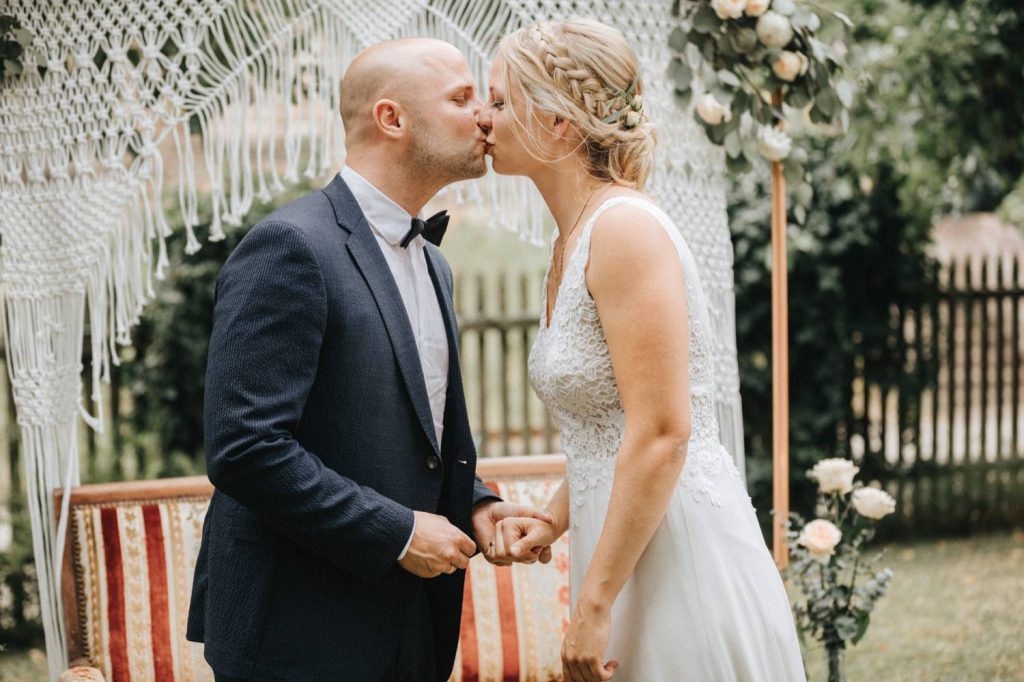 The ceremony took place among apple trees. For the couple it was very iportant to face their guests.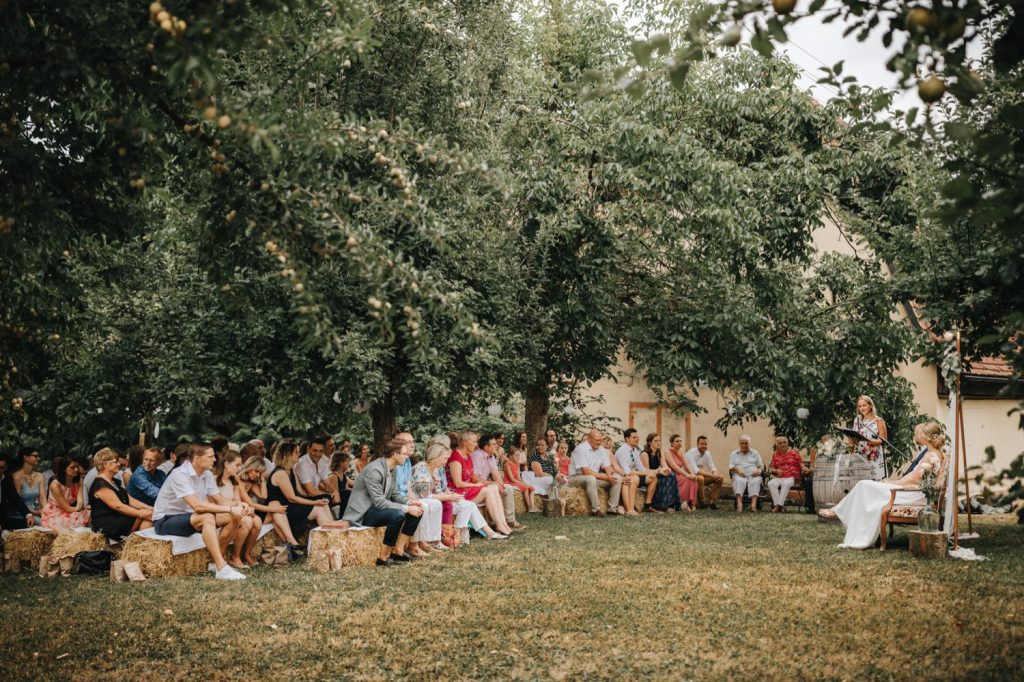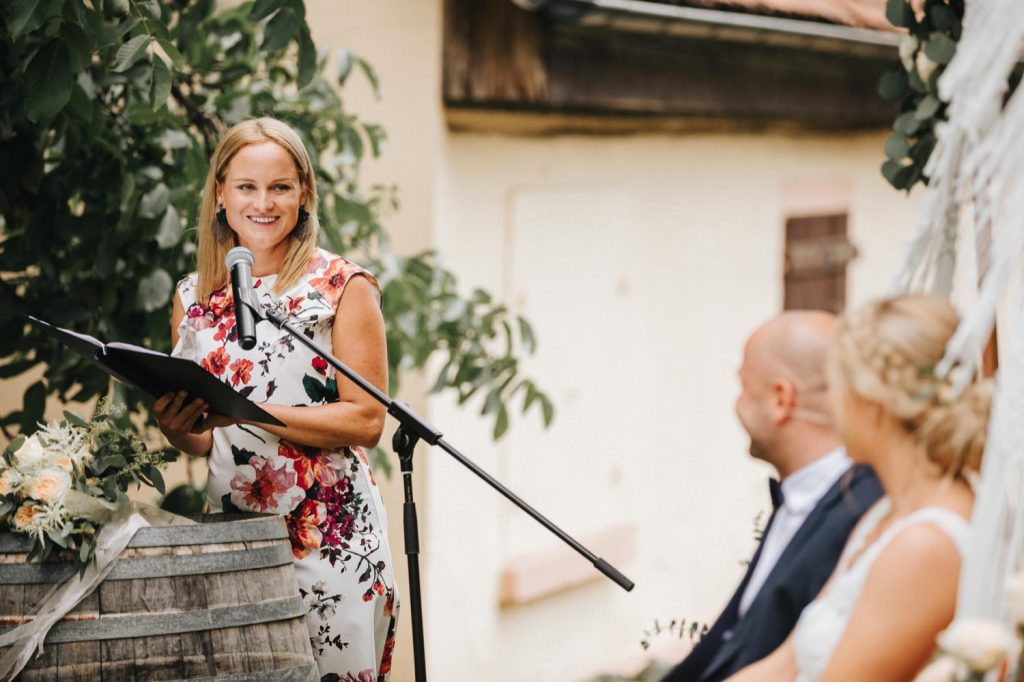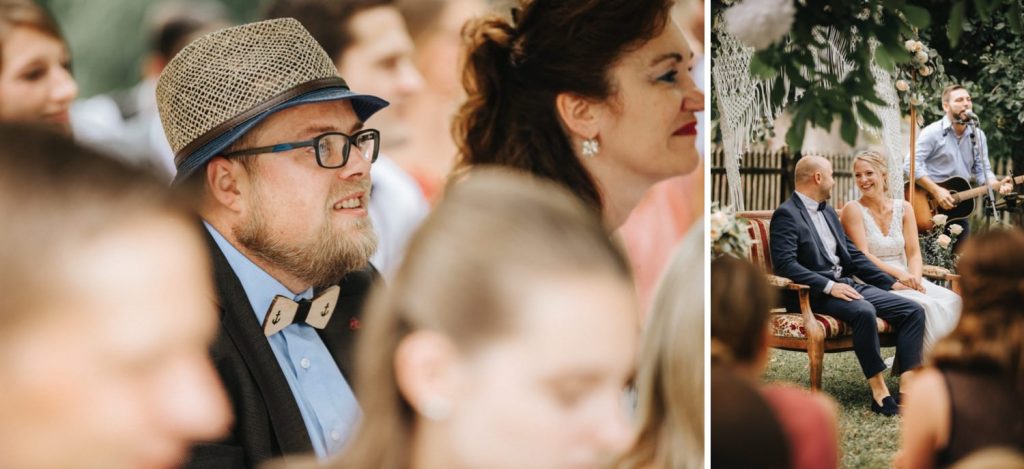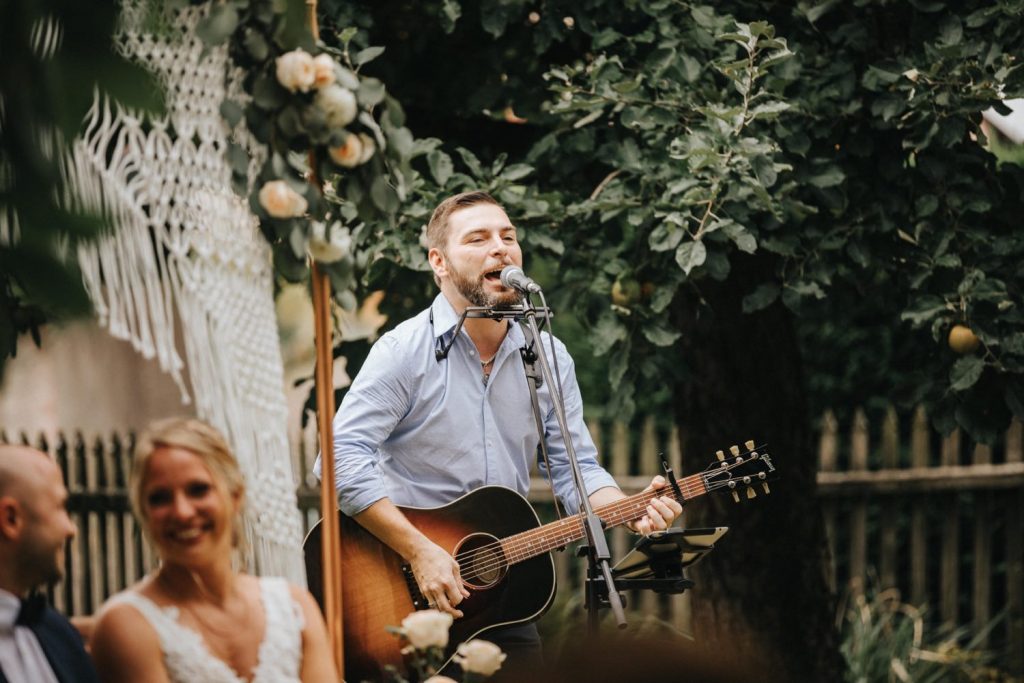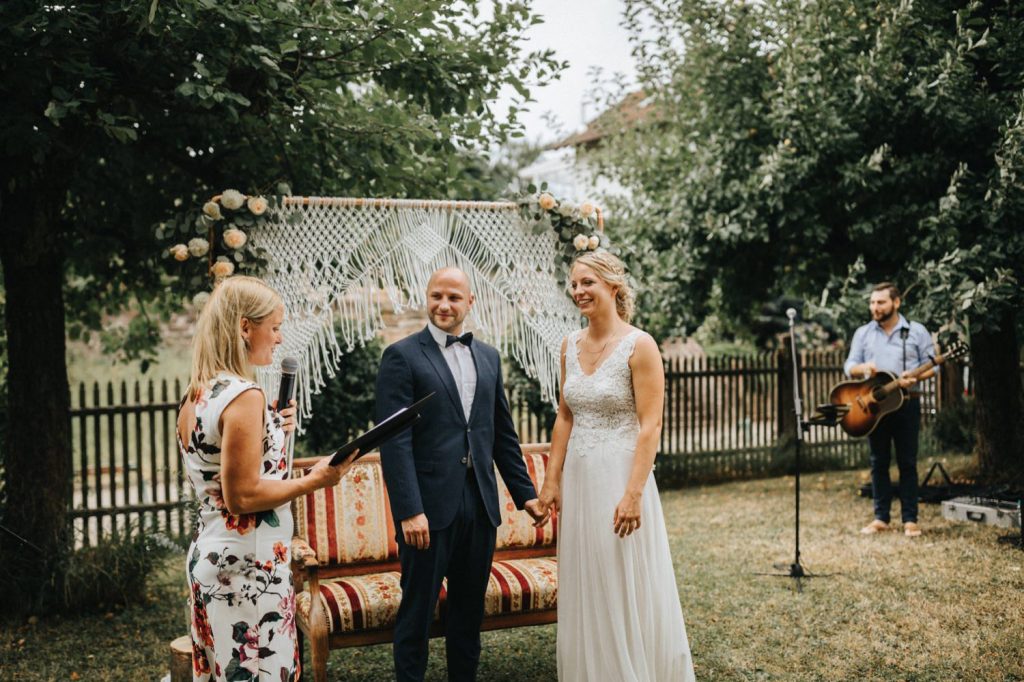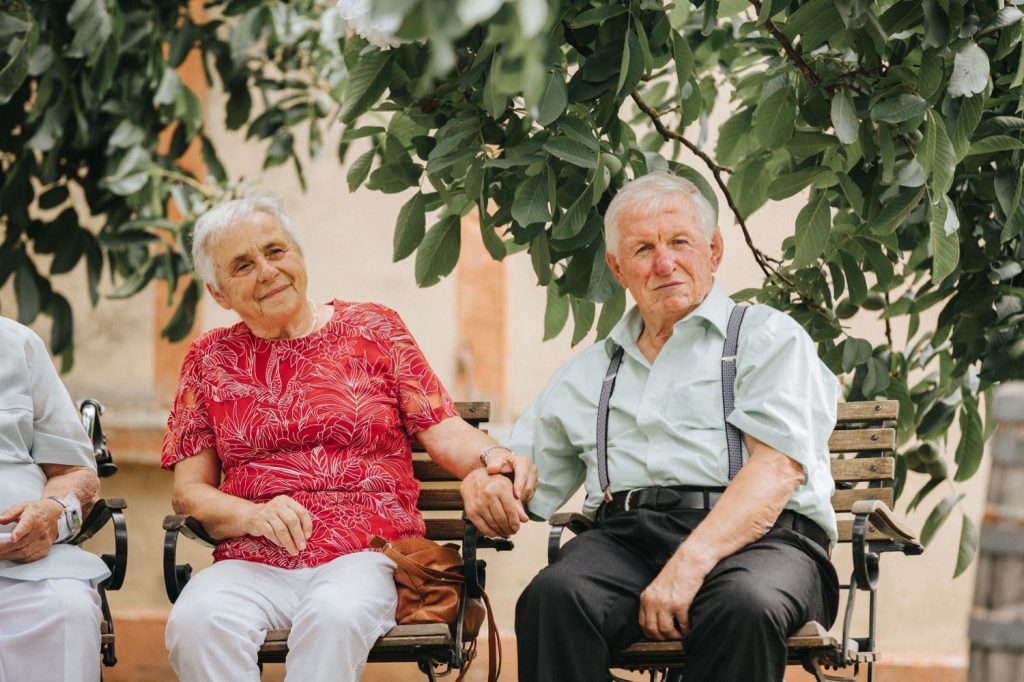 In front of their beloved ones Caro & Toby exchanged their personal vows. And of course, there was not a dry eye left.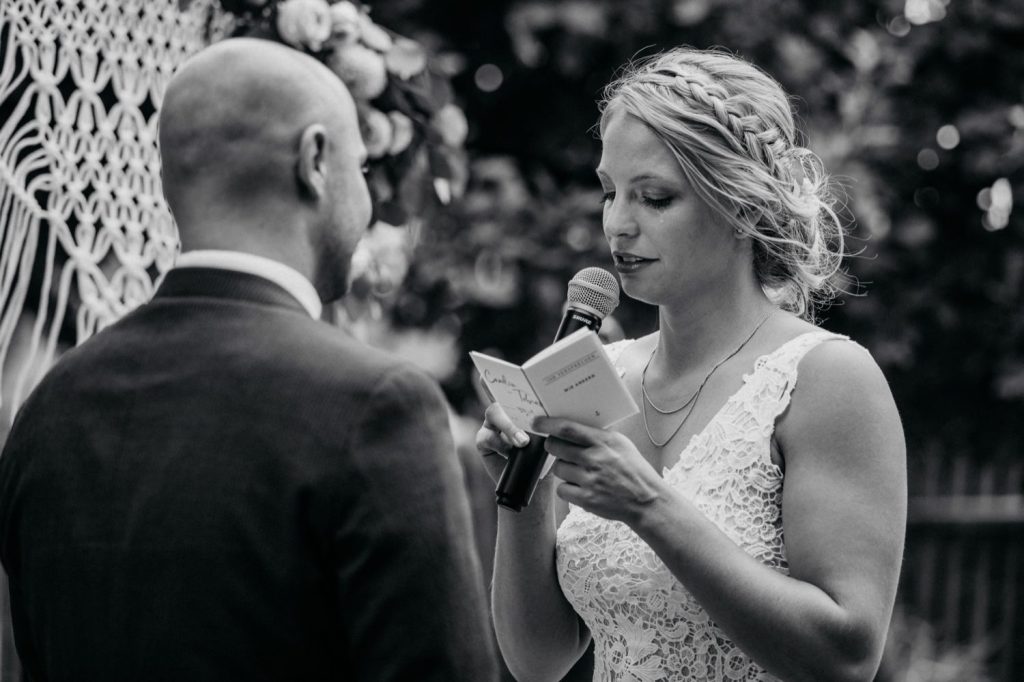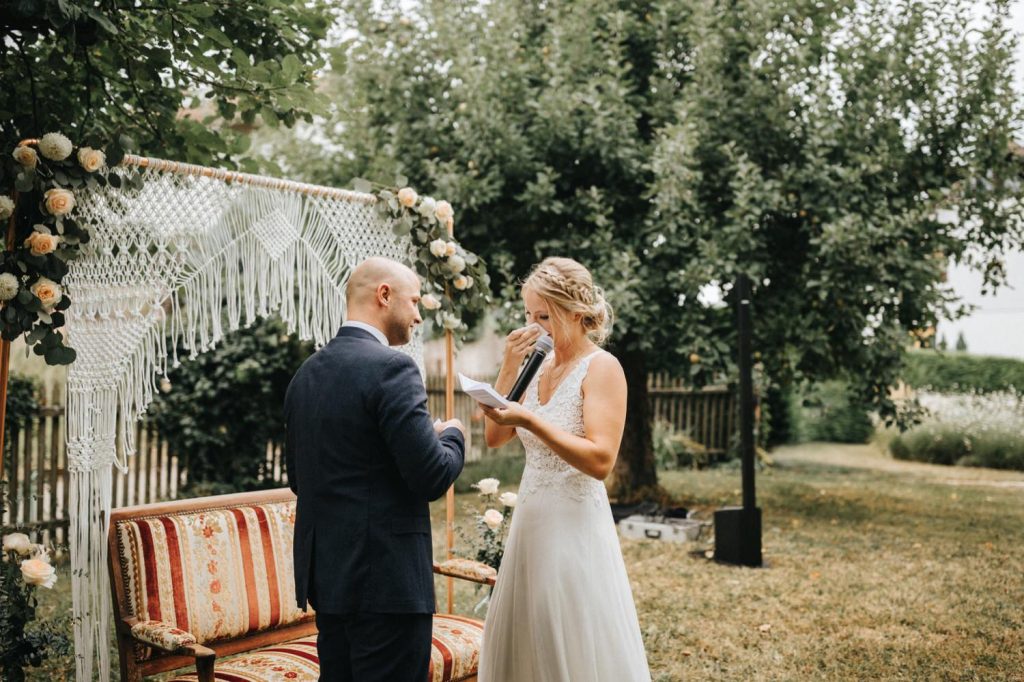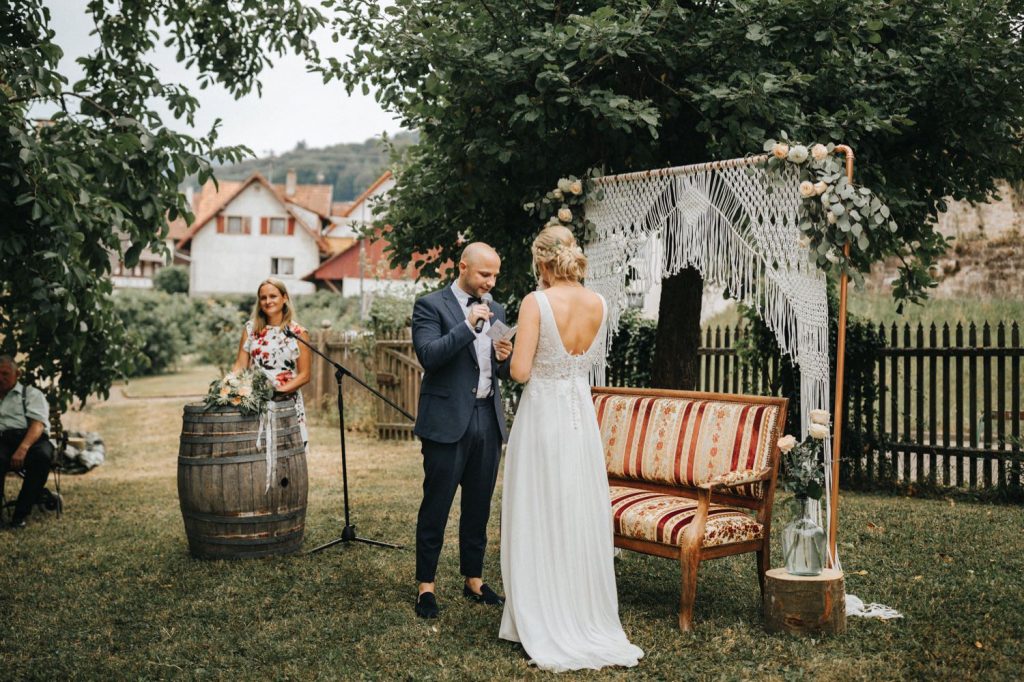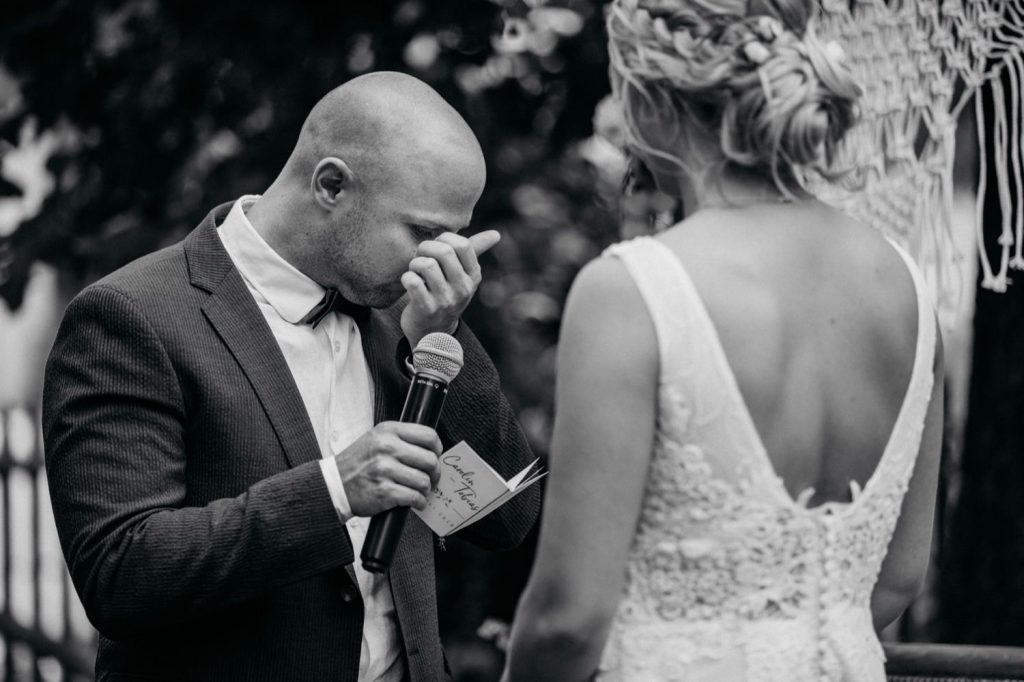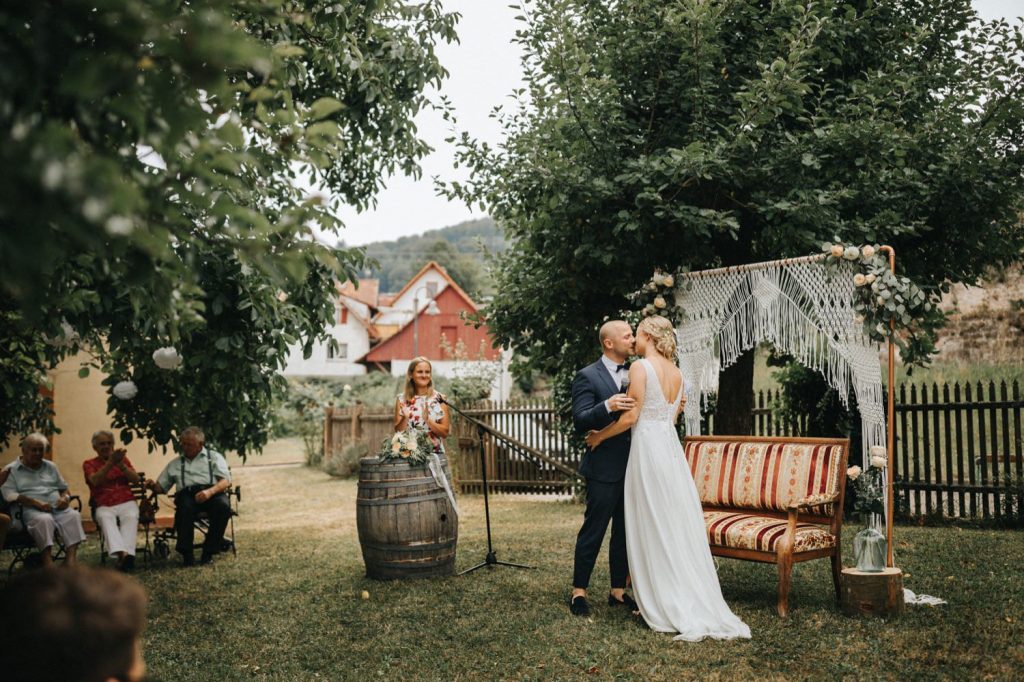 One of my favorite ceremony rituals is "ring warming", because all the guests are involved. There is a robe stretched through the rows and the weddings bands wander from back to front. So every guest can send their wishes for the couple to the ring.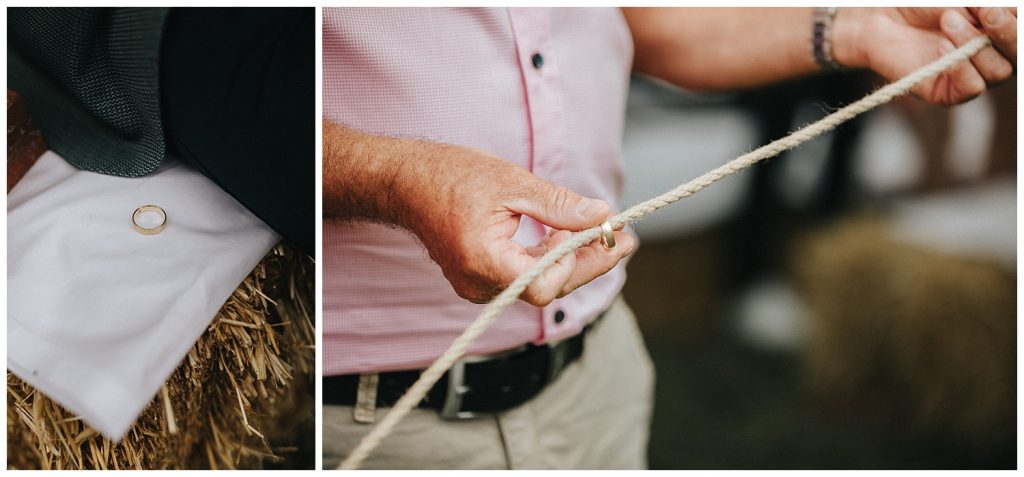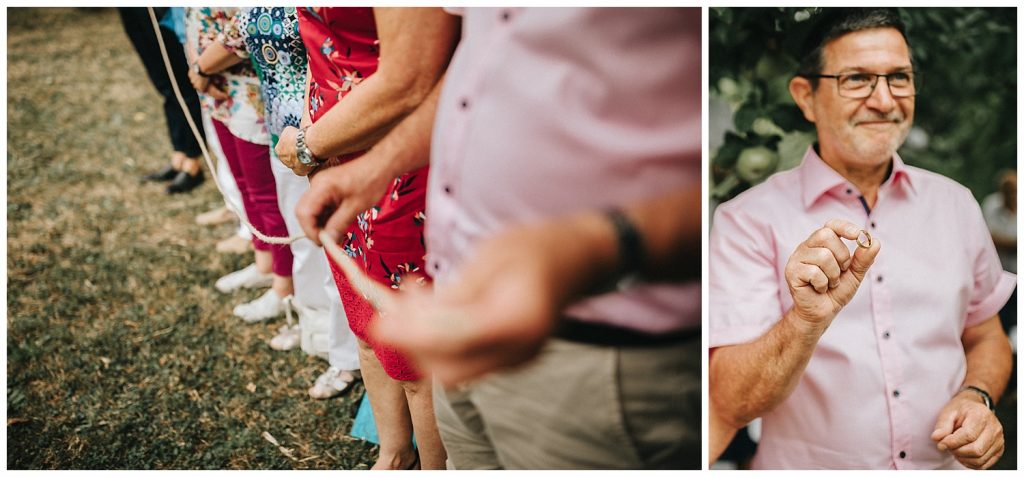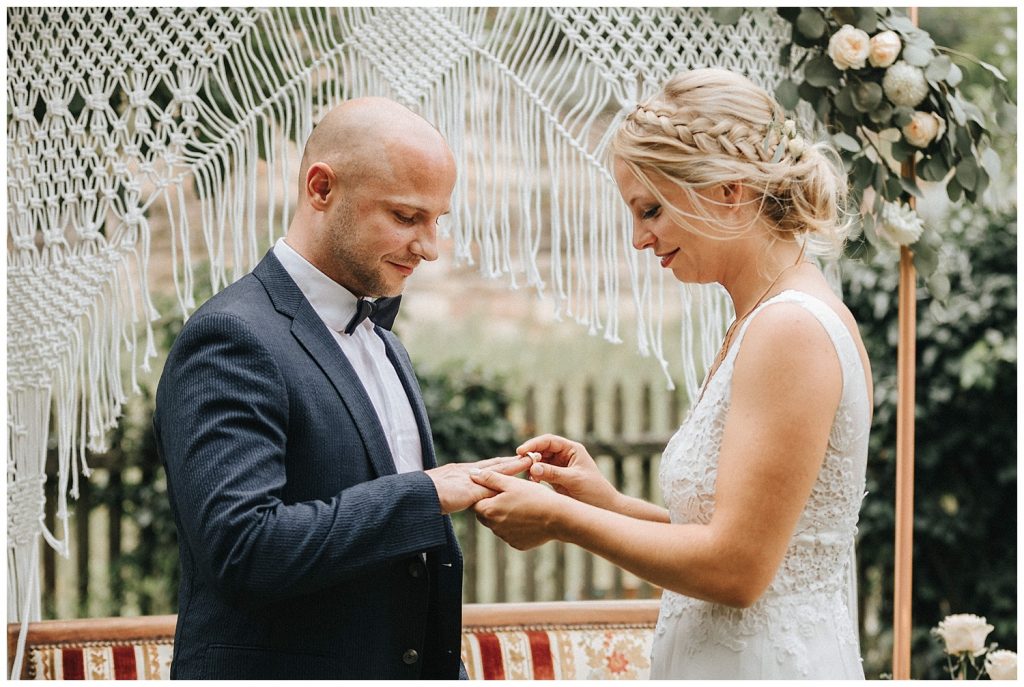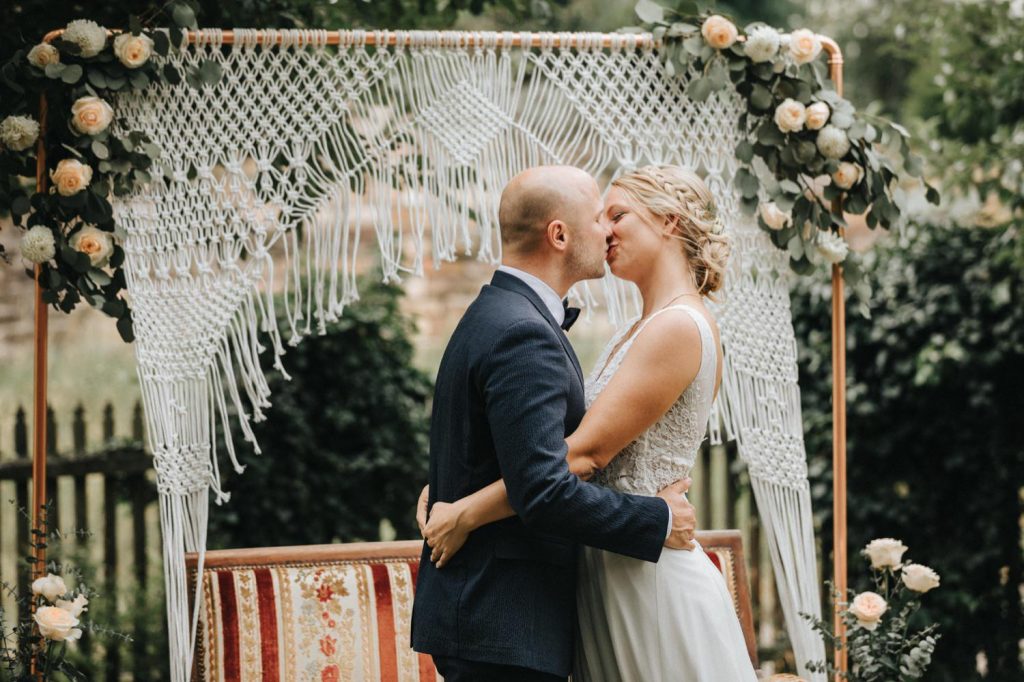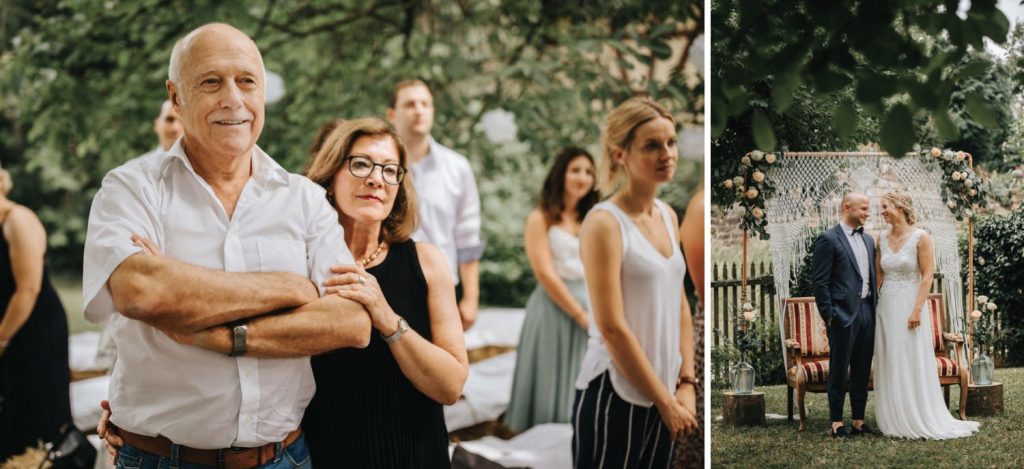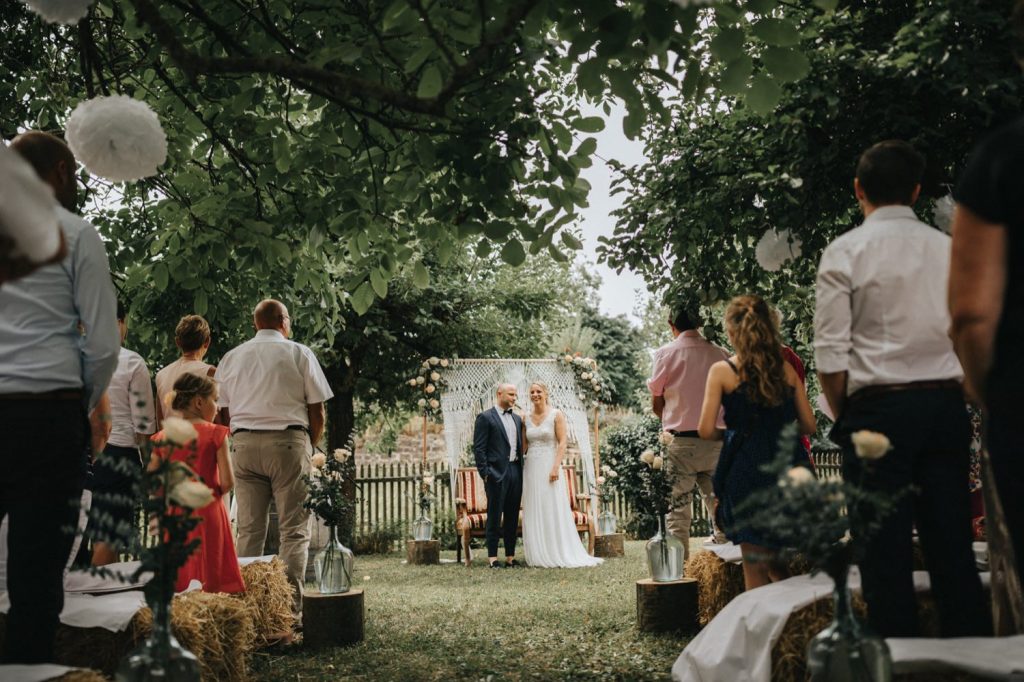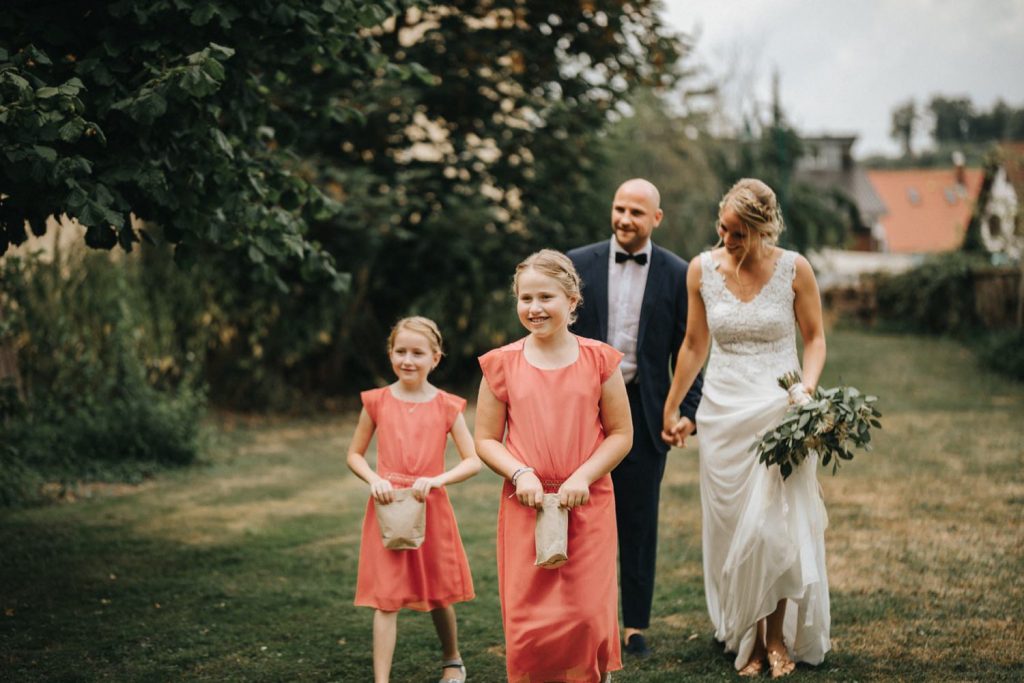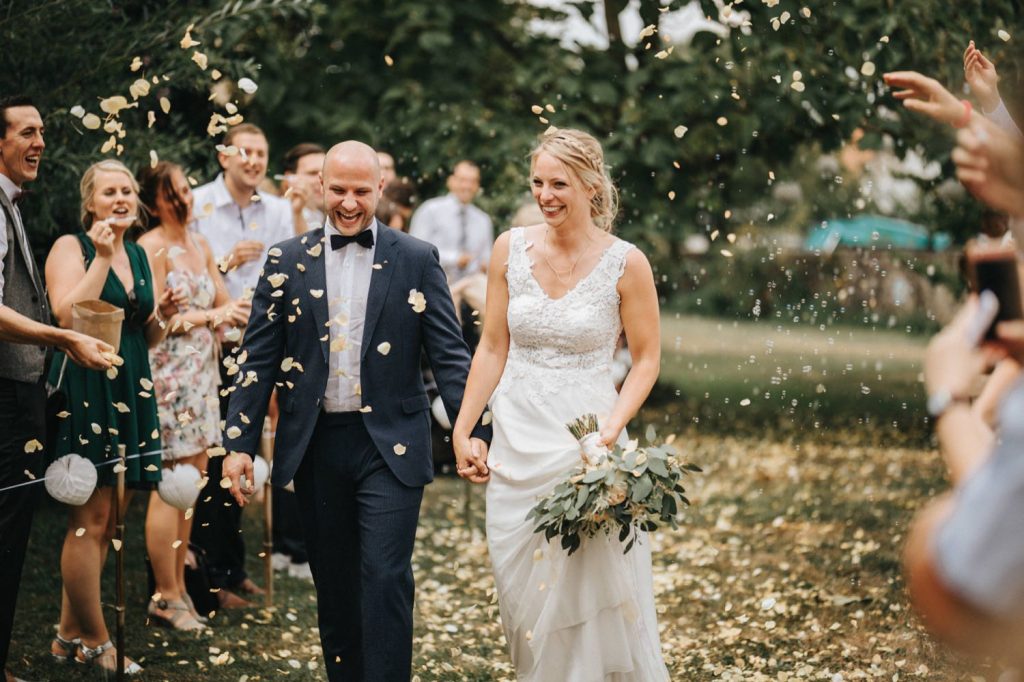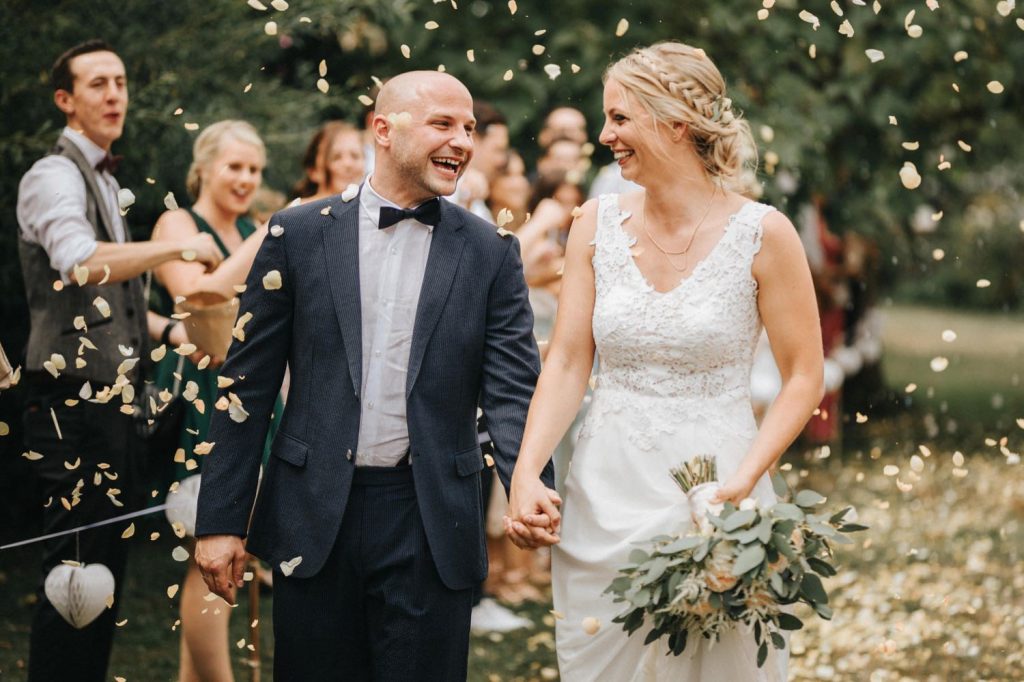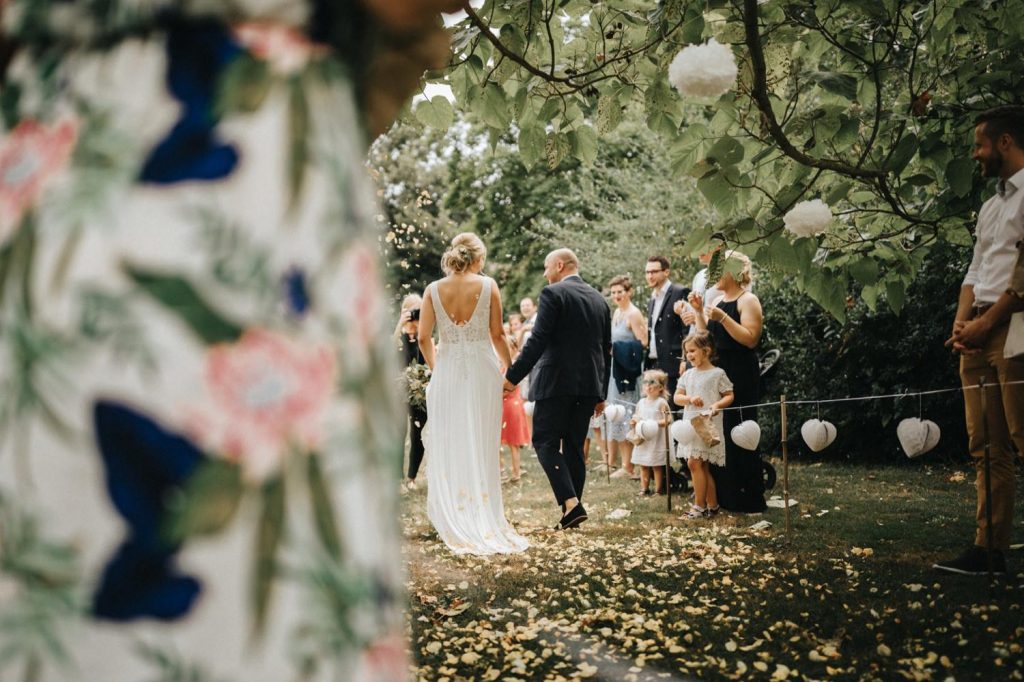 After the ceremony there was an apiritif at the courtyard. For the couple it was important to spend a relaxed afternoon with their friends & families. There were homemade limonades and wines for the good of all. Singer Daniel put everyone in a good mood with his soulfully vioce.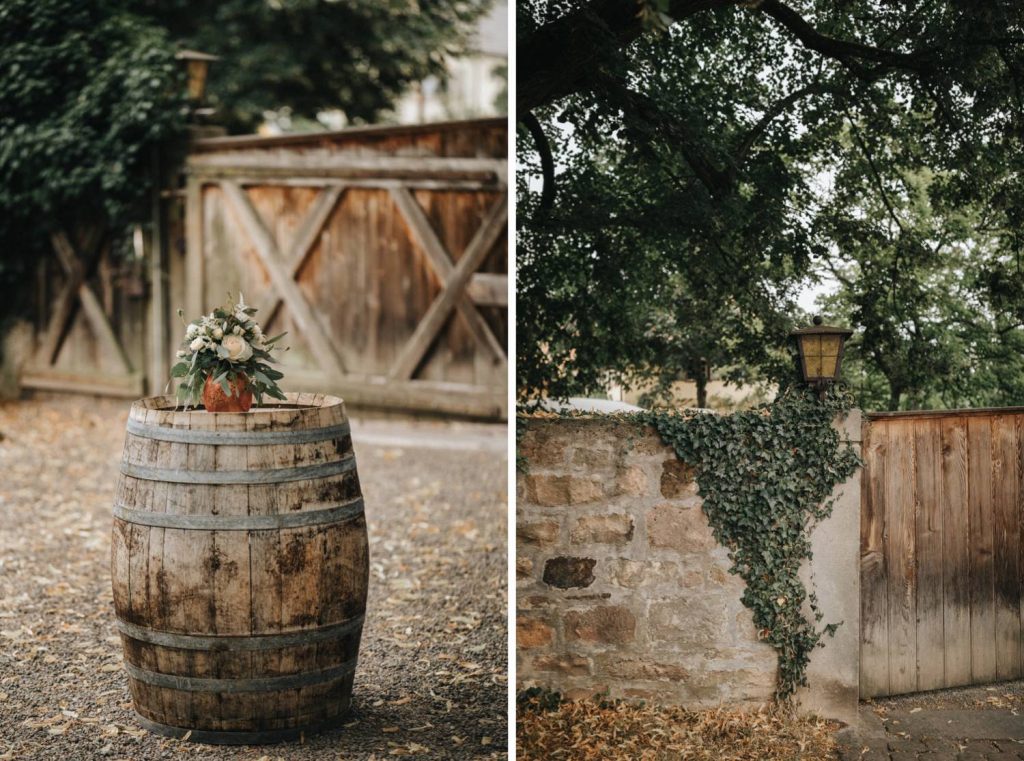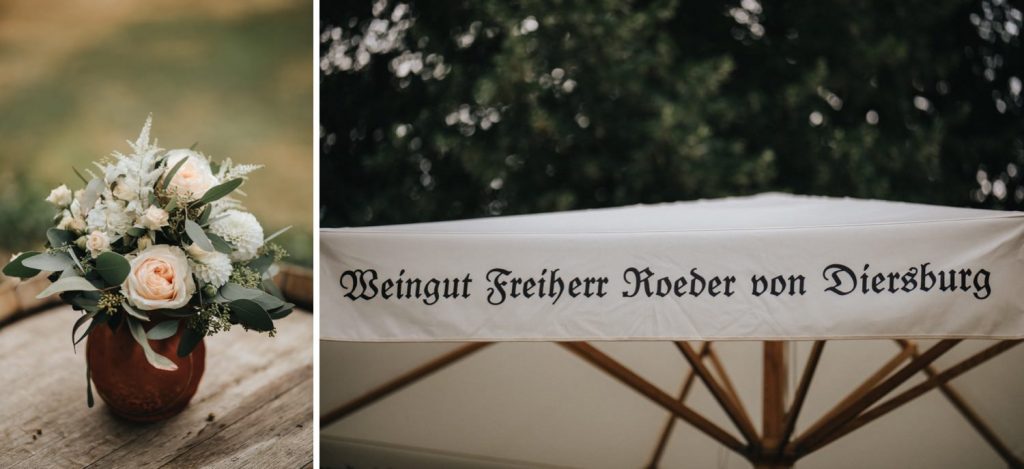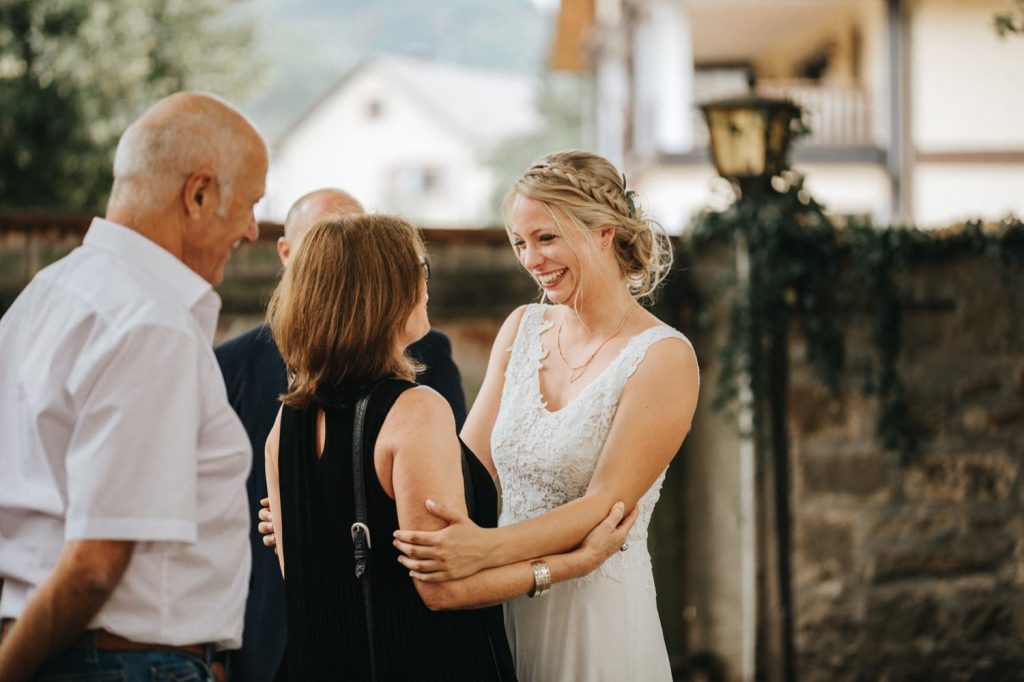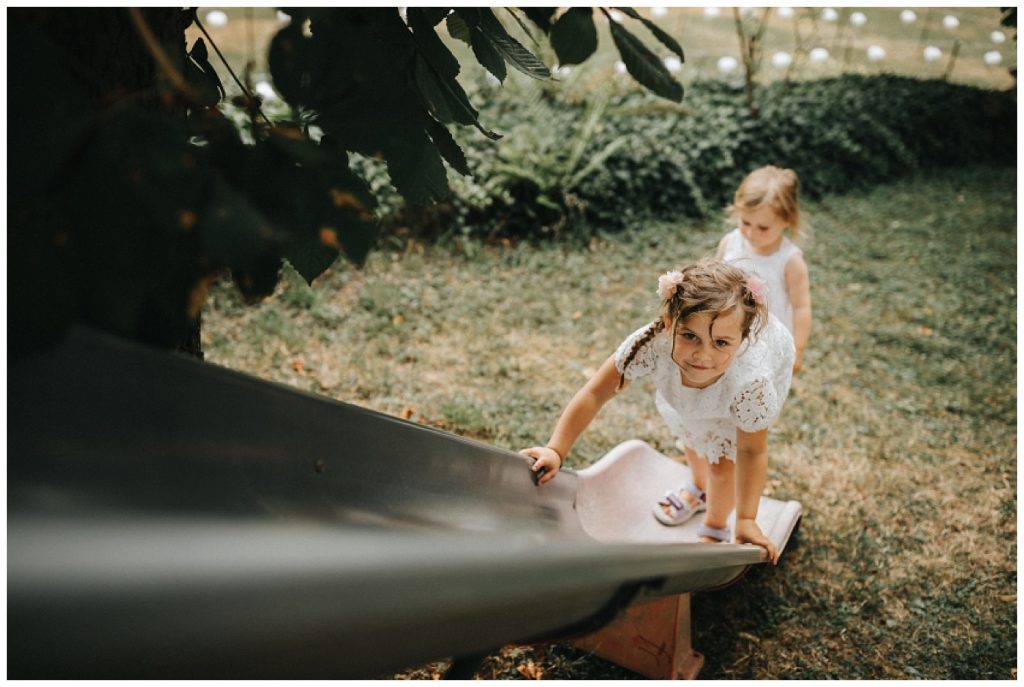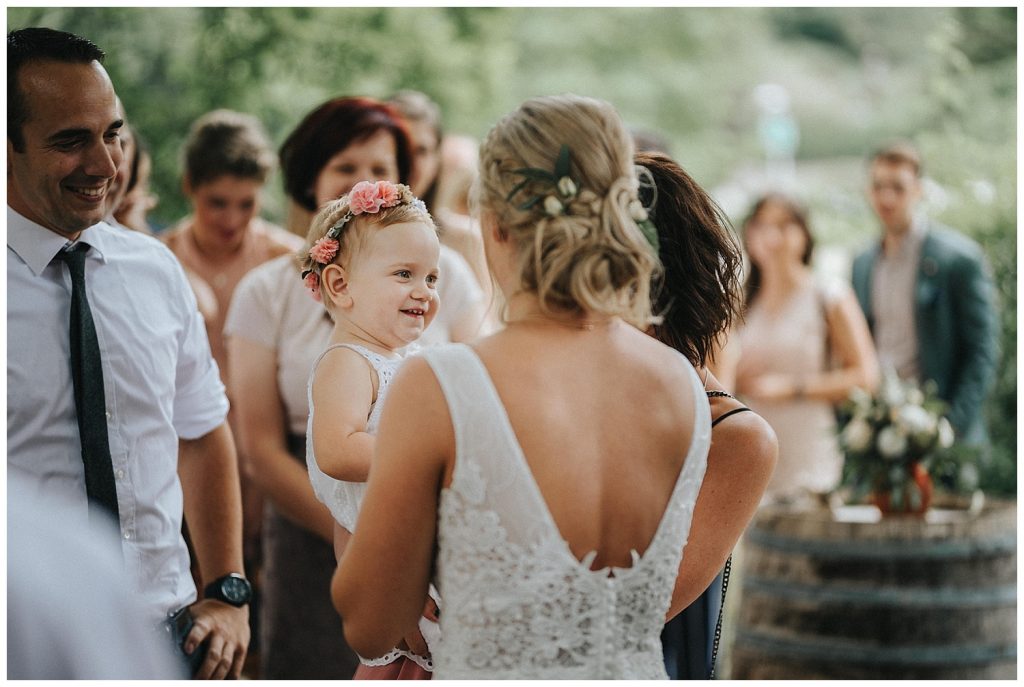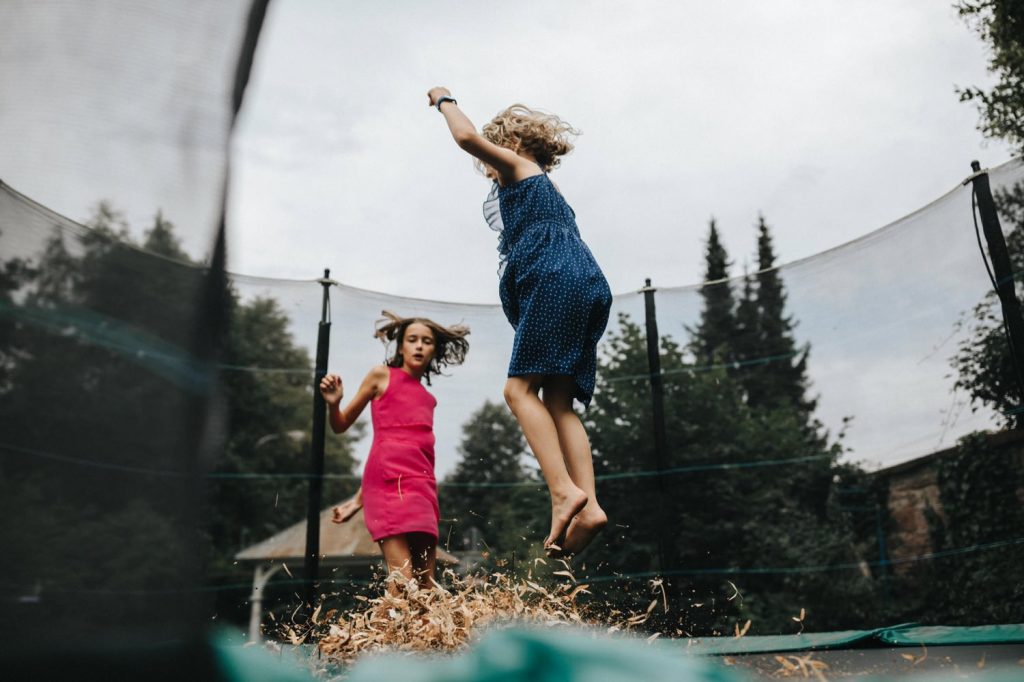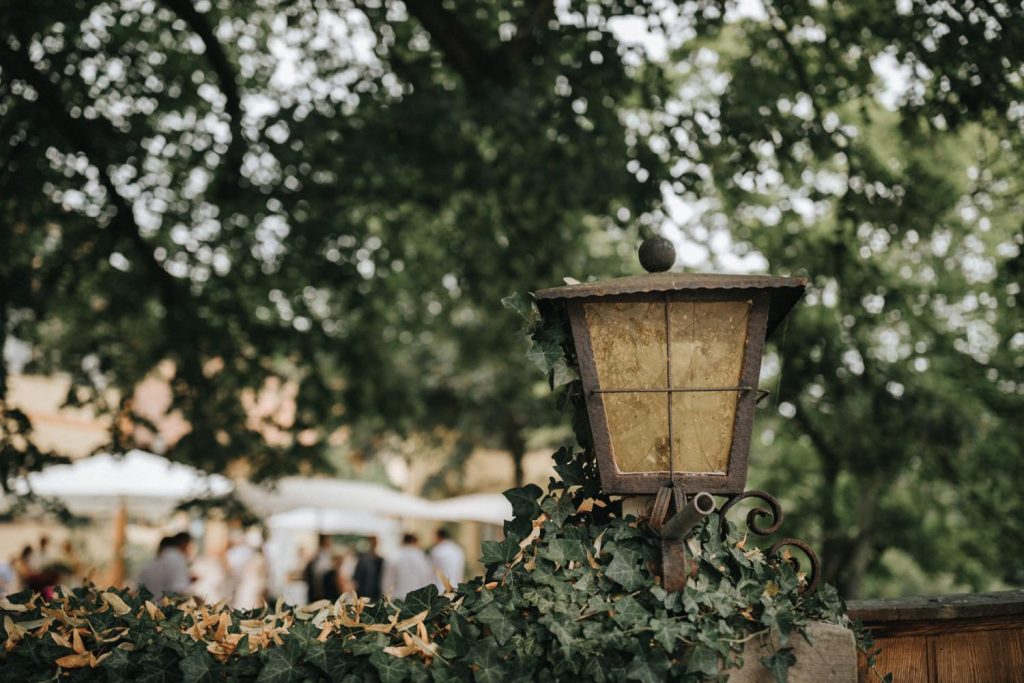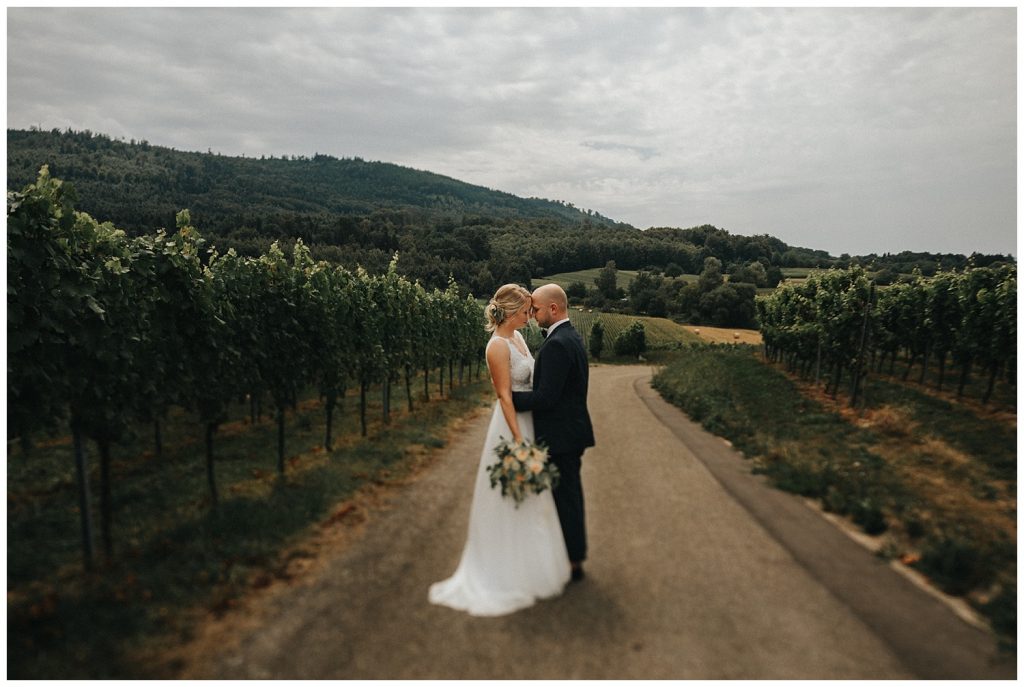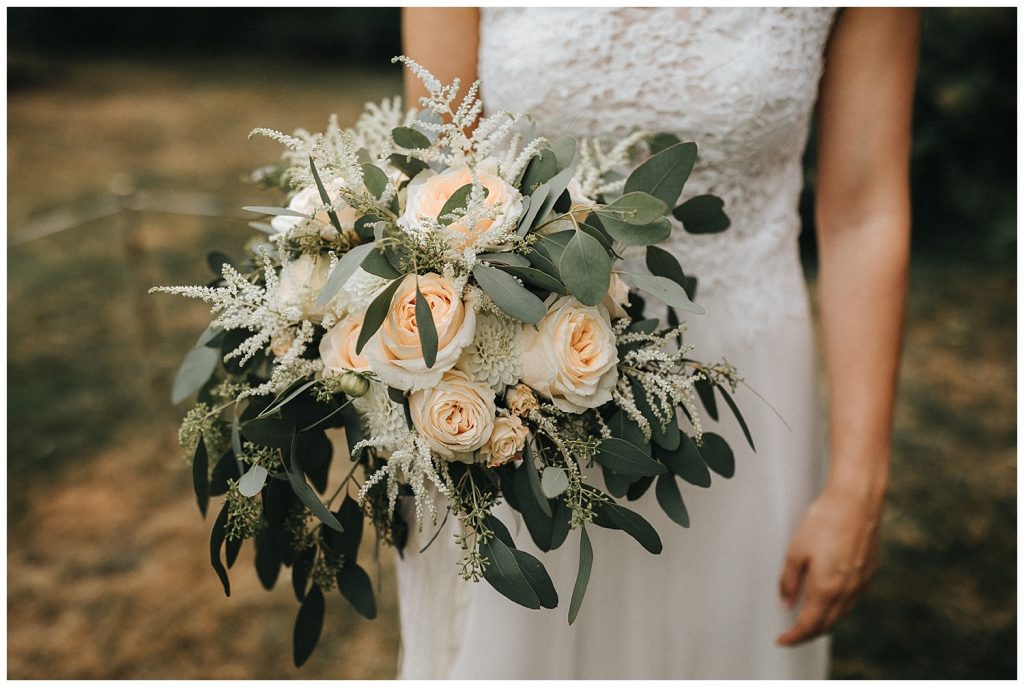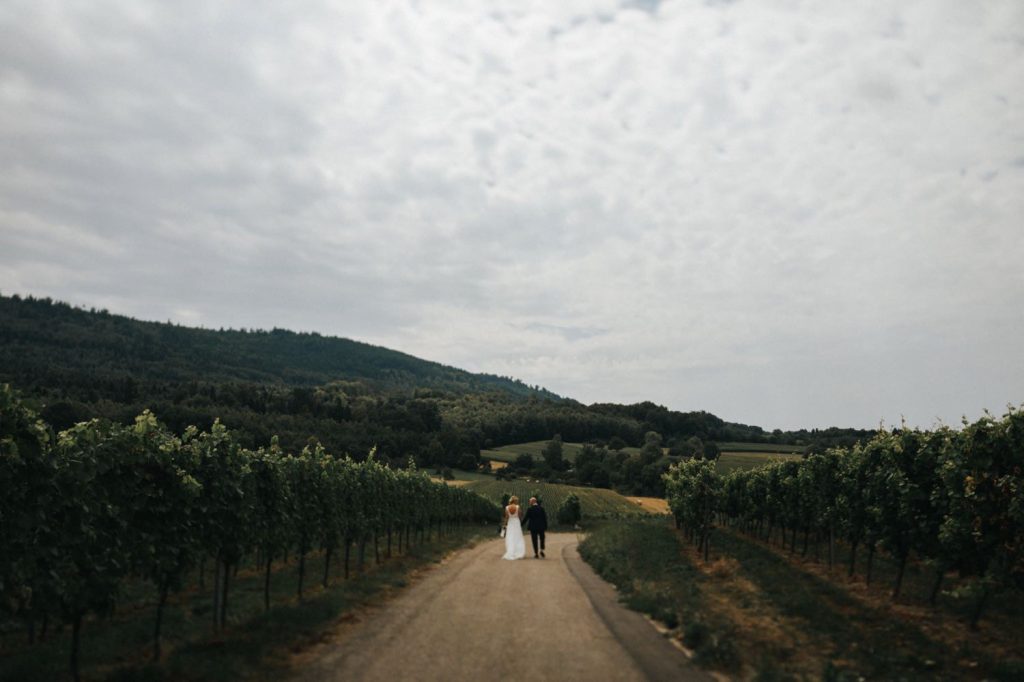 Thank you Julia Winkler for taking me with you as your second shooter and thanks to the whole team: